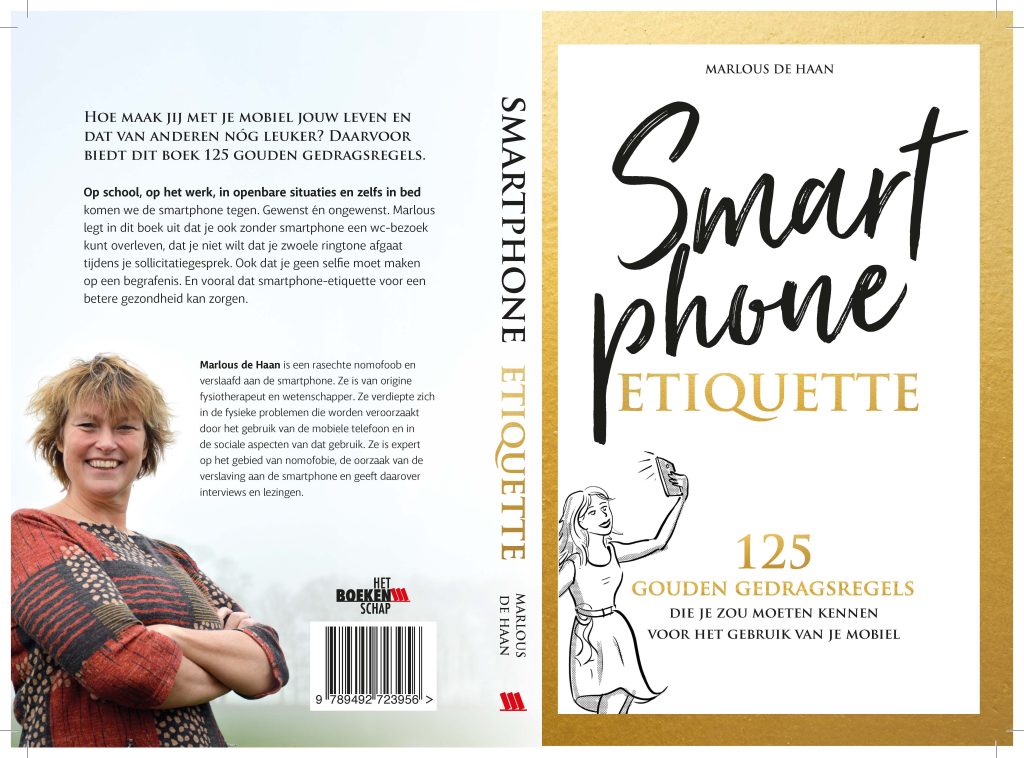 Smartphone Etiquette
125 gouden gedragsregels die je zou moeten kennen voor het gebruik van je mobiel
Hoe maak jij met je mobiel jouw leven en dat van anderen nóg leuker? Het smartphonegebruik is niet meer weg te denken uit ons leven en de impact op de samenleving is immens. Op school, op het werk, in openbare situaties en zelfs in bed komen we de smartphone tegen. Gewenst én ongewenst. Marlous legt in dit boek uit dat je ook zonder smartphone een wc-bezoek kunt overleven, maar ook dat je niet wilt dat je zwoele ringtone afgaat tijdens je sollicitatiegesprek. Herkenbaar met discussiepunten en veel leuke feitjes om te weten. Prettig lees- en bladerboek, ondersteund met grappige illustraties.
KLIK HIER om het boek te bestellen
KLIK HIER om meer te lezen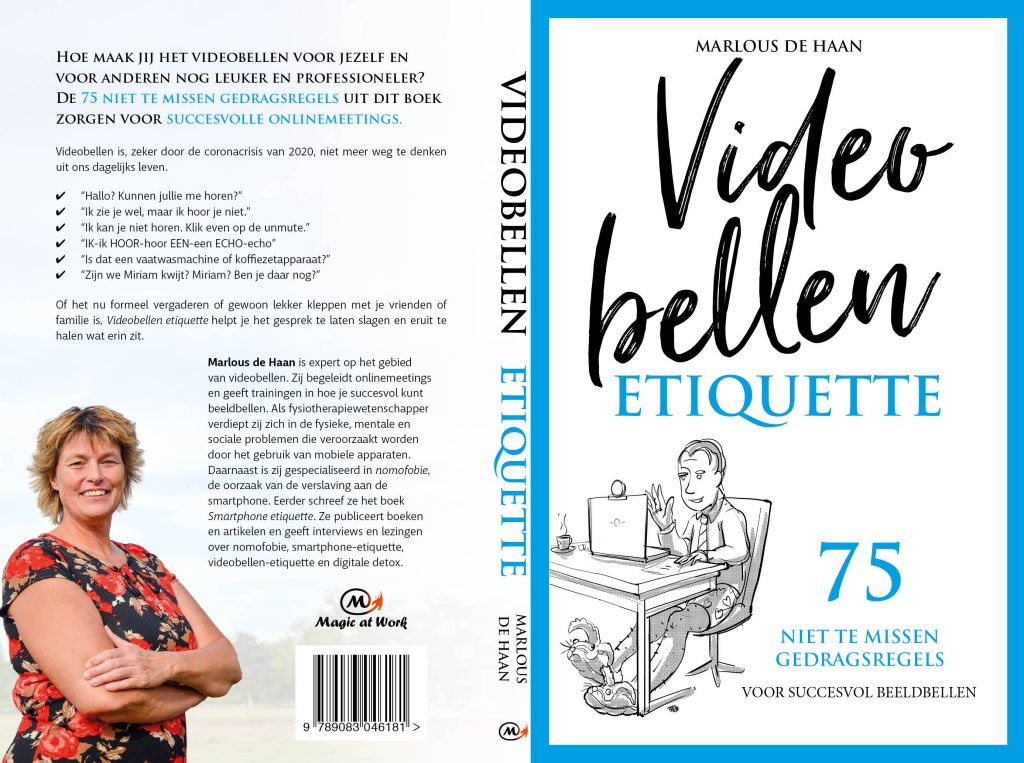 75 niet te missen gedragsregels voor succesvol beeldbellen
Vind jij videobellen ook zo heerlijk? Lekker thuis in je joggingbroek achter de pc naar de vergadering? Pizza in je ene hand en je kat op schoot? Of erger je je juist aan slecht geluid, halve hoofden in beeld en een stapel wasgoed op de achtergrond? Of het nu formeel vergaderen of gewoon lekker kleppen met je vrienden of familie is, Videobellen Etiquette helpt je het gesprek te laten slagen. Een heerlijk lees- en bladerboek, ondersteund met vele toepasselijke humorvolle illustraties. Herkenbaar en leerzaam, zonder belerend te zijn. Boordevol tips voor succesvol beeldbellen bij online meetings.
KLIK HIER om het boek te bestellen
KLIK HIER om meer te lezen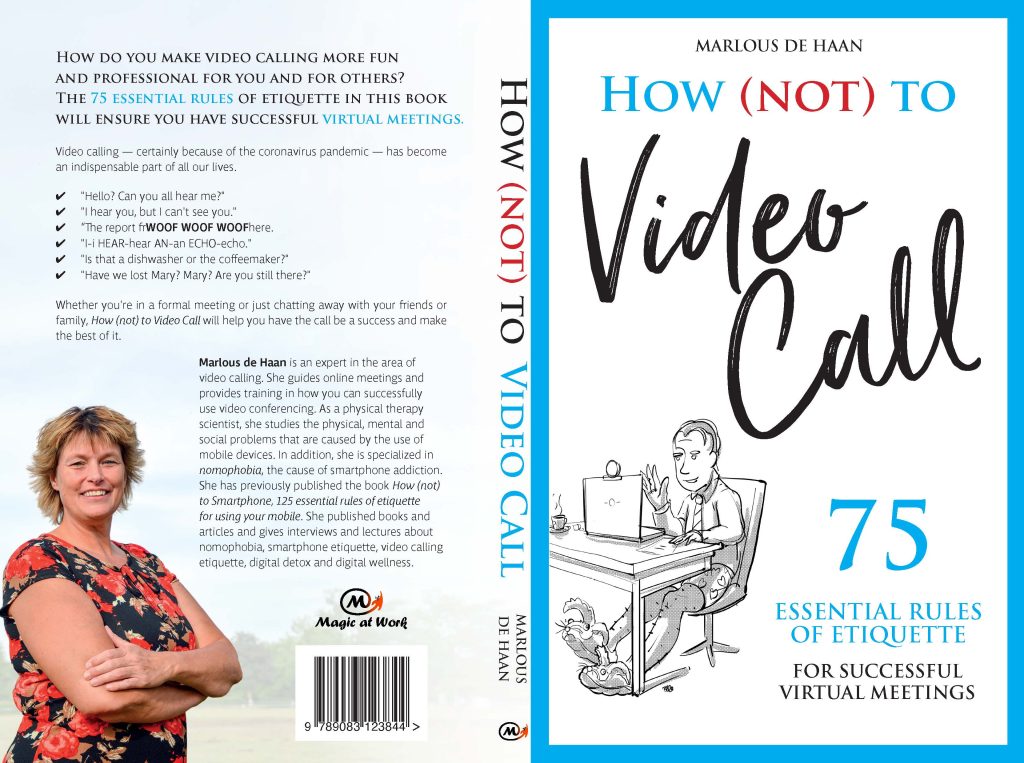 How (not) to Video Call
75 essential rules of etiquette for successful virtual meetings
How do you make video calling more fun and professional for you and for others? The 75 essential rules of etiquette in this book will ensure you have successful virtual meetings.
Video calling — certainly because of the coronavirus pandemic — has become an indispensable part of all our lives. "Hello? Can you all hear me?"; "I hear you, but I can't see you"; "The report frWOOF WOOF WOOFhere"; "I-i HEAR-hear AN-an ECHO-echo"; "Is that a dishwasher or the coffeemaker?"; "Have we lost Mary? Mary?; Are you still there?". Whether you're in a formal meeting or just chatting away with your friends or family, How (not) to Video Call will help you have the call be a success and make the best of it.
KLIK HIER om het boek te bestellen
KLIK HIER om meer te lezen